After the downtime of the Christmas period there's only one way to get us firing on all cylinders again: our annual trip to Autosport International! Every January our visit to the Birmingham NEC proves to be the perfect way to kick off the new year and get us motivated for the long season ahead. This year's show was certainly no different!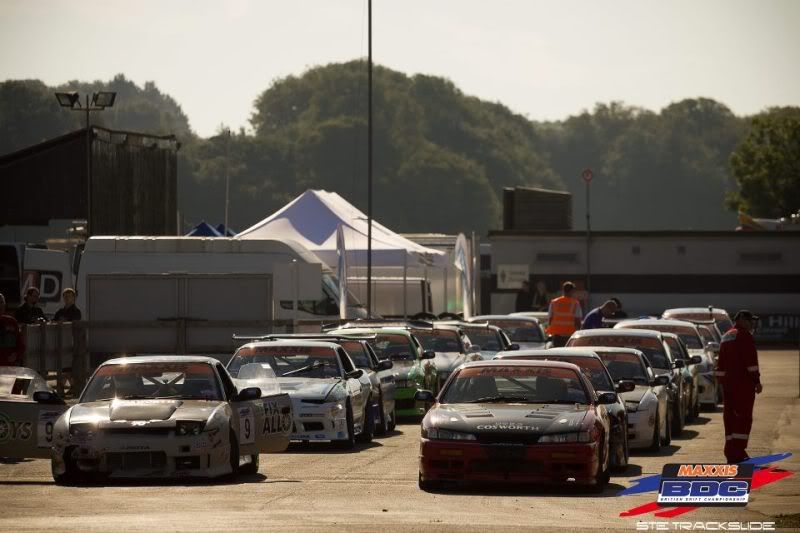 In 2012 I ran in my first British Drift Championship season after gaining my licence at Teesside Autodrome back in 2010. I had never done any competitive driving before but  well and truly got the drifting bug following a few of the popular SXOC Crail days which I had attended in my old RB'd s13 (Project thread: HERE)
Having never done anything competitive before I had a quick look over the rules and regulations and started writing a budget for important safety items and race wear. With the help of various SXOC.com member discounts I was able to get a good deal on some Sparco race wear which met the requirements of the championship.
I then decided that the road going car was "too nice" to cage up and was worth more as a whole. So it had to go making way for the drift only s13. The project thread for this can be viewed HERE . The shell I used had a cage already fitted so for the safety side of things a good fire extinguisher and cut off switch was all that was required.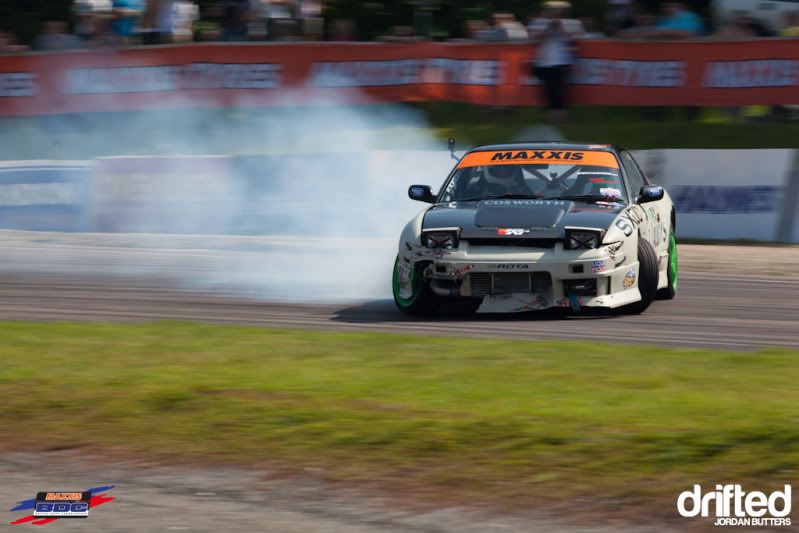 The season started with a jump into the unknown, I had no idea how the days worked, whether my car would make it through scrutineering or whether I was actually any good. To make things worse Round 1 was held 7 days before my final year uni dissertation hand in! The car passed fine, the day was well organised and everyone was friendly and on hand to give advice. Practice was limited compared to the previous drift days I had attended but this was more than made up for in the fact that I could twin, something I had never done before prior to the BDC. All in all it was a superb welcome to the championship and looking back I don't know what I was worried about.
There were two rounds this year on familiar turf at Teesside Autodrome, which I though I would be a huge advantage. Sadly however the weather was typical of the North East, leading to heavy rain and hail! This led to tight qualifying battles that I failed to succeed in on both accounts.
Promisingly however I managed to secure a sponsor along the way, which helped me achieve an 11th place qualification at Norfolk, 5th place at Lydden Hill and a qualification result of 2nd at Knockhill, these results coincided with the progression of the championship and the development of my car / ability. There were some minor boost / brake issues that needed "ironing" out, but other than that the trusty SR20det was unbelievably reliable.
Video from Knockhill (Round 5) of the British Drift Championship:
Highlight of the year was the team triple event at Teesside. For me, this was basically a fun day to showcase drifting and get some much desired seat time. It was awesome, tagging onto team Taysilla with Adam Simmons and Laura 'Lozza' Hinks. This was by far the most enjoyable time I've had in the car and was a turning point for me personally with how much commitment I wanted to put into drifting.
Video from (Teesside Autodrome) team triple event of the British Drift Championship:
So, my advice for anybody looking to take the leap into competitive drifting, do it! As far as motorsport is concerned it's the cheapest and most fun around, there's a huge social network surrounding it and it can be done on a budget, trust me.
I would just like to thank all who helped to make it such a memorable year, friends who followed me throughout and especially Chris and Cee from wefixalloys.co.uk for all their help and support.
I will hopefully be competing next year with added v8 power and potentially a team if anyone else dares join me?
. Of course sponsors are always welcome too and would be a great boost to help me become competitive in 2013.
To find out more on my 2013 car please have a look at the latest project thread HERE.
Regards,
Ian Rutherford (Ian200sx)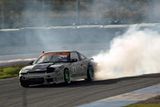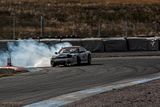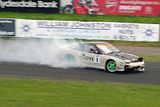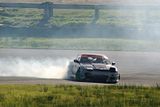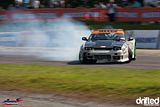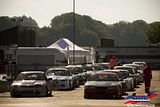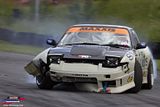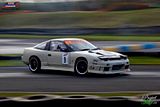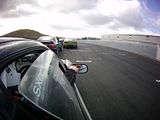 The 2012 Maxxis British Drift Championship was brought to a close in thrilling style at the Knockhill circuit in Dunfermline, Scotland. The event was Round 5 of the championship for the drivers in the Semi-Pro and Pro classes but Round 6 for the drivers in the Super-Pro class.
Going into the round Team Japspeed drivers were already dominating the sharp end of the championship points table, with Paul "Smokey" Smith, Shane O'Sullivan and Stephen "Baggsy" Biagioni sitting in first, second and third (respectively). Shane Lynch was also sitting in 9th place, and it was Shane (along with Smokey) that qualified within the top 16, meaning that they made it through to the Top 16 battles that would determine the winner. In a great show of sportsmanship, Shane had actually offered Smokey the use of his car for qualifying as Smokey's S15 was suffering from some mechanical gremlins. Both were hoping they wouldn't be drawn against each other in the Top 16 battles as this would mean one driver wouldn't have a car to use! Unfortunately, Baggsy and Shane O'Sullivan were unable to make the cut.
Smokey's first opponent was Wayne Keeber; a victory here meant that Paul made it through to the "Great Eight". Shane's first opponent was Barry Leonard; another victory for the team saw Shane joining Smokey in the Top 8.
Unfortunately, the draw for the Top 8 saw the dreaded pairing of Shane and Smokey. As only one could go through to the Top 4 and as Shane had been kind enough to lend his car to Paul, Smokey also displayed his great sportsmanship and decided to withdraw from the competition, allowing Shane to progress to the Semi-Finals. Shane's next opponent was James Fuller (who went on to win the weekend's Hard Charger award). After some hard-fought battles it was Shane that found himself being knocked out, but all was not lost as he was still in with a shot of getting third place on the podium.
The battle for third and fourth was between Shane and Team Falken's Matt Carter, with the final spot on the podium eventually being awarded to Shane.
Once the dust had settled from the weekend's event it was time to take a step back and see how the team had fared in the final championship standings. After six exhilarating rounds of the BDC it was Team Japspeed's very own Paul "Smokey" Smith that was to be crowned British Drift Champion 2012. Team mate Shane O'Sullivan finished in 3rd, Stephen "Baggsy" Biagioni came 5th and Shane Lynch a very respectable 7th.
With all four Team Japspeed drivers finishing in the Top 10 it was unsurprising to see that Team Japspeed also won the Constructors title in convincing style! As you can imagine there were smiles all round and a big celebration was in order!
Team Japspeed would like to take this opportunity to thank our sponsors, as without them we wouldn't have achieved the success that we have: Maxxis Tyres, Monster Energy, Factory Moto, Spy+, Rota, Corbeau, Rock Oil, Samco and Exedy, thank you for all of your support throughout the season!