Bren started Apex Performance over 10 years ago and was one of the first companies to offer affordable parts to the 200sx owner like Intercooler kits, Exhaust Manifolds and Coilovers. They are now the official UK distributer for Ksport and BC Racing amongst others and now cater for all makes and models of car but still keeping the 200sx close to their hearts
Bren and Apex have been very active members of the club over the years donating prizes to charity raffles and offering assistance at events like TOTB. They previously entered 2 yellow S13s into Time Attack as well as a V8 R33 in EDC where it finished 2nd in 2008.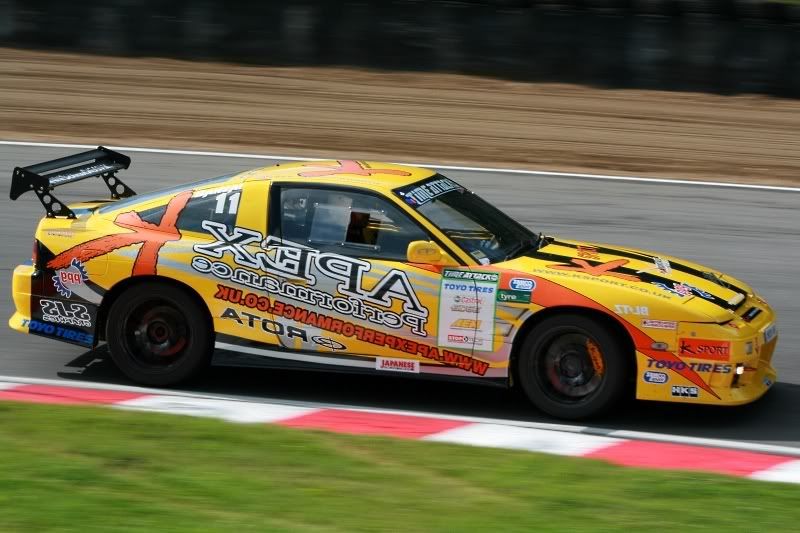 You can contact Bren and the Apex team on 01274 683633  or their forum section http://www.sxoc.com/vbb/forumdisplay.php?30-Apex-Performance-Parts
Alternatively check out their sites
http://www.apex-performance.co.uk/
Everyone at the SXOC would like to wish you all a safe, festive and happy Christmas. Best wishes for the New Year and all the celebrations. We look forward to seeing you for more fun and shenanigans in 2014. You should definitely be with us for something big coming your way in January!
Click to spread your own Christmas cheer
All the best!
September in the West-country area means only one thing to our local SXOC'ers and the one thing in question is the "Forge Summer Performance Car Action Day" at Castle Combe.
The action days at combe have been well supported over the years by our west-country area members and this year was no exception with some stunning cars both on show and pounding around the infamous Castle Combe circuit, most of which enjoyed the Subsidised track time and entry from the SXOC!!
For those that don't know the Forge Action days they are basically a Japfest style event held twice a year but one where every performance orientated car is welcomed. This makes for an extremely good varied show with something on show for all tastes from Peugeot 205 gti's to Mercedes Black Editions and Mk1 Escort Mexico's!
This year saw more track time for the drifters with several BDC drivers in attendance as well as a few from the retro drift championship which put a new slant on things and added to the action!
The SXOC will be attending both of the action days again next year so keep your eye on the Westcountry area on the forum for details.
http://www.sxoc.com/wp-content/uploads/2013/09/summeractionday1.jpg