Sunday saw the first official SXOC Ireland meet of 2014. We decided to run it alongside the well established monthly Cars & Coffee meet, organised by Backroads.ie, in Cherrywood industrial estate. The event always yields a good turnout, with a quality mix of cars from Japanese to US muscle, supercars to classics, and everything in between.
There were four S-Bodies present on the day, which is about 4 more than are usually in attendance! The Irish S-Body scene has unfortunately dwindled massively in recent years. The combination of lack of work, owners emigrating, rising tax, fuel, and insurance costs, have largely forced the majority of cars off the road. Consigned to sheds or trailers, they have been a rare enough sight out and about over the past while. However today has shown that things are perhaps not as bleak as they were, and that the 200SX is alive & well on these shores. With some familiar old faces, and welcome new ones turning out, it was a great day.
Can't wait for the next one. It's on the first Sunday of every month, so come along and GET INVOLVED!
Let's see if we can't double our numbers next time!
Stevoc's stunning Autech S14a
Love it or hate it, the spoiler definitely makes a statement!
Neelie's RS13
irish14′s S14a
Paddy's S13
Check out the thread here for more pics from today, and to keep in touch about the next meet!
Cheers
Clint
Bren started Apex Performance over 10 years ago and was one of the first companies to offer affordable parts to the 200sx owner like Intercooler kits, Exhaust Manifolds and Coilovers. They are now the official UK distributer for Ksport and BC Racing amongst others and now cater for all makes and models of car but still keeping the 200sx close to their hearts
Bren and Apex have been very active members of the club over the years donating prizes to charity raffles and offering assistance at events like TOTB. They previously entered 2 yellow S13s into Time Attack as well as a V8 R33 in EDC where it finished 2nd in 2008.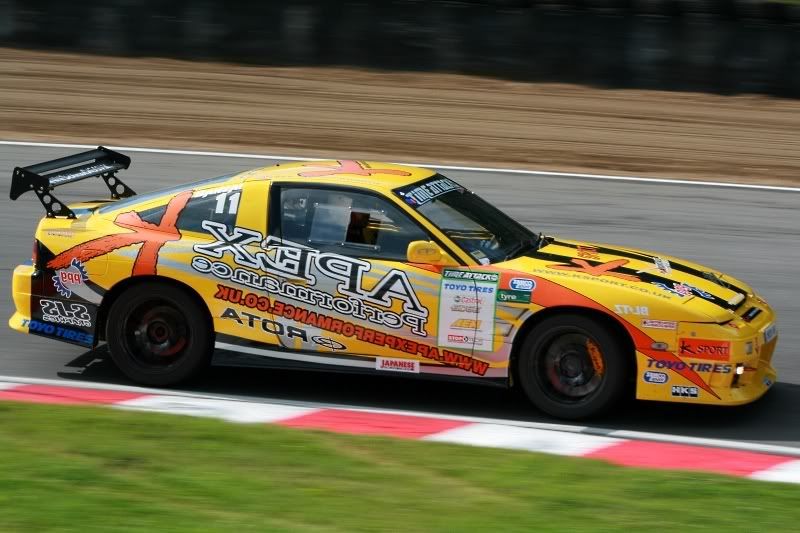 You can contact Bren and the Apex team on 01274 683633  or their forum section http://www.sxoc.com/vbb/forumdisplay.php?30-Apex-Performance-Parts
Alternatively check out their sites
http://www.apex-performance.co.uk/
Everyone at the SXOC would like to wish you all a safe, festive and happy Christmas. Best wishes for the New Year and all the celebrations. We look forward to seeing you for more fun and shenanigans in 2014. You should definitely be with us for something big coming your way in January!
Click to spread your own Christmas cheer
All the best!